Start-Up Develops Drone to Disinfect Large Event Venues
Sep, 2020 - By SMI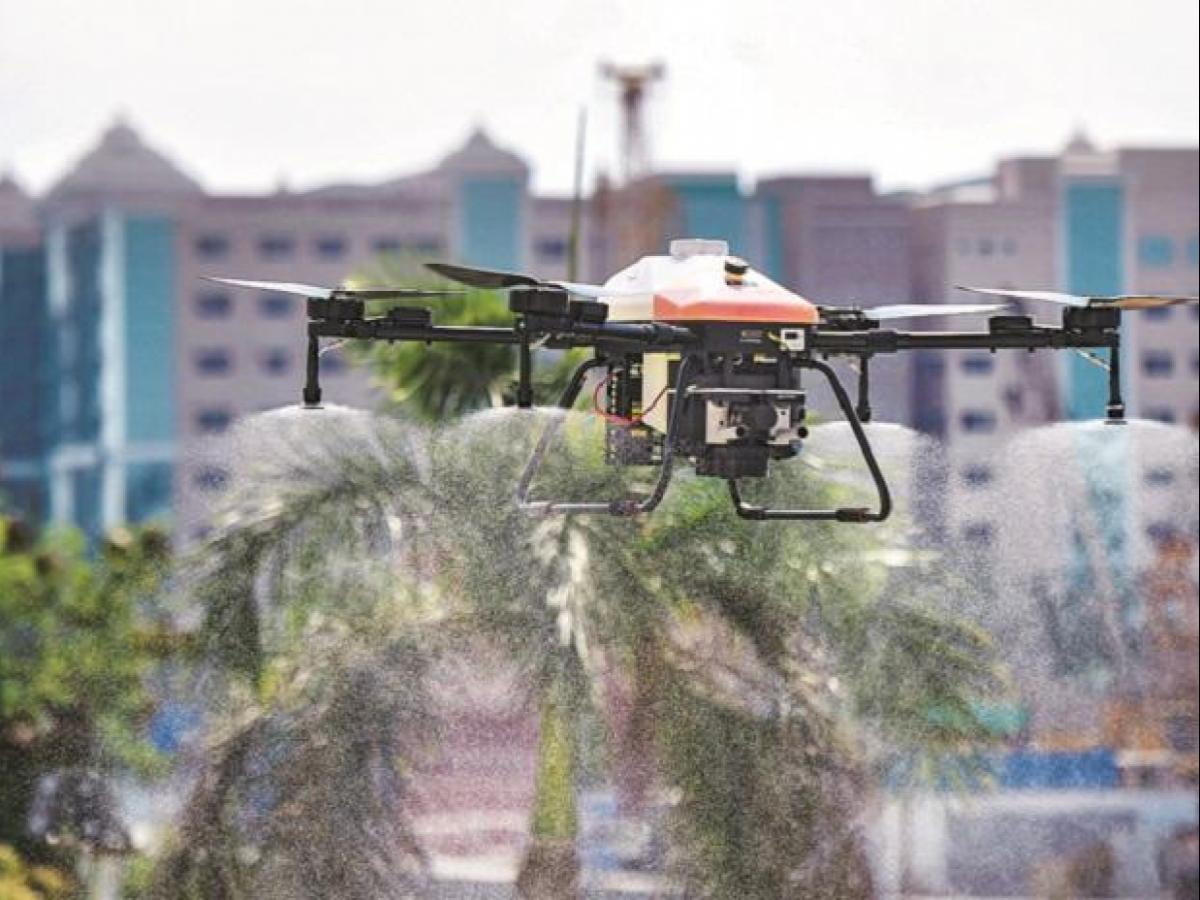 A US based start-up has suggested an easy way of disinfecting large event venues: drones. The company demonstrated the new system at the Sahlen Field in Buffalo, New York.
The effects of the coronavirus pandemic continue to affect the global health, economical, educational, commercial, and sports ecosystems. The perpetual entertainment in the form of live concerts and sports has come to a complete standstill. Broadcasting companies, advertisers, and owners of sports clubs are thinking of ways engage fans once again in sports events and minimizing the downstream effect of the global pandemic. There is no doubt that there is still time until large scale events are held once again in stadiums and arenas. However, once these events start taking place, it will be vital to disinfect the seating areas and stands after every use. EagleHawk, a company based in the U.S. is trying to make this daunting task ahead of us slightly easier with the help of drones.
The company which offers drone enabled inspection solutions that are safer, affordable, and quicker than traditional methods, demonstrated their new system at a 16,600-seat baseball park in New York. The system includes a tethered octocopter drone which releases a disinfectant mist with the help of two nozzles mounted over a boom. The mechanism will be controlled remotely. The disinfectant will float onto the seating area and settle on the exposed surface. The Environmental Protection Agency (EPA) and the State of New York's Department of Environmental Conservation has reportedly approved the chemicals used in the disinfectant solutions as safe for use by humans and effective against the virus which causes SARS-CoV-2 and COVID-19.
EagleHawk has stated that the system would be able to disinfect a greater area in lesser time compared to traditional means. Moreover, it is also cheaper and needs lesser manual labour which reduces the risk of exposure. The system is receiving inquiries from several such venues and has plans to offer its services to sports clubs in the region.