Lung Ultrasound Use in COVID-19 Patients
Sep, 2020 - By SMI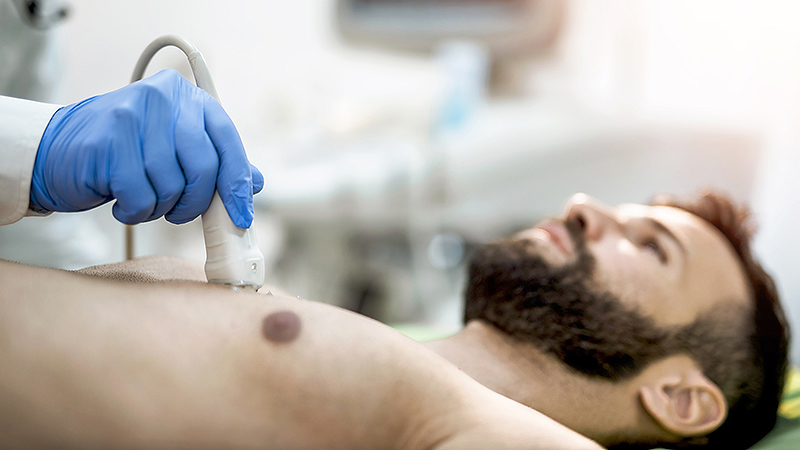 Previous studies have shown that lung CT scans may help shorten the duration for diagnosis of COVID-19 cases.
The novel coronavirus is rapidly spreading across the globe and has now spread to more than 188 territories and countries. It was first reported to the World Health Organization (WHO) on December 31, 2019, when several residents of Wuhan, China contracted the virus. To date, more than 344,000 individuals have succumbed to the outbreak and the coronavirus has infected over 5.4 million individuals. According to some health experts, the disease is more severe in older adults and people with pre-existing medical conditions. Scientists around the world are trying to develop the first vaccine or therapies against the virus.
Almost every country around the world has enforced social distancing and lockdown measures to curb the spread of the virus. Now, the new research published in medRxiv.org outlines results in critically ill individuals with COVID-19 on lung ultrasound, connecting them with disease duration, and the link between the results of ultrasound and physiologic measures such as P/F ratio. The research team from Leiden University Medical Center and Amsterdam UMC examined around 61 adult individuals (90% of patients were male) tested positive for the novel coronavirus, from March 27 to April 20, 2020.
The participants were divided into two groups and observed them for around 14 days. The reason for this limitation was the experimental observation that symptoms often worsen after 10 to 14 days. The researchers examined around 450 images and around 75 ultrasound lung reports during this new research. The average body mass index of the participants was 28. This is the first time that ultrasound findings have been presented in a large cohort of COVID-19 patients, using a standardized ultrasound technique. Lung ultrasound is ideal for diagnosing many lung diseases as well as following up progression in the lungs.