American Diet Still Contains Saturated Fats and Low Quality
Aug, 2020 - By SMI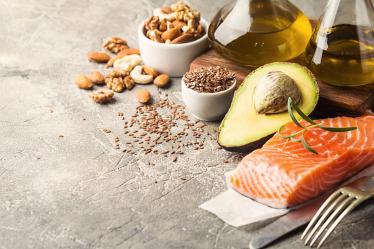 According to a recent study, low quality carbohydrates constitute 42% of daily calorie consumption in American diet, whereas high quality carbohydrates constitute slightly less than 10%.
The researchers evaluated data of 43,996 individuals from nine National Health and Nutrition Examination Surveys for the period 1999 to 2016. Mean age of all respondents was 46.9 years, and 52% of the respondents were women. The team found that between 1999 and 2016, energy drawn from carbohydrates decreased from 52.5% to 50.5%, protein intake increased from 15% to 16%, total fat increased to 33% from 32%. Moreover, energy intake from low quality carbohydrates declined from 45% to 41%, saturated fats increased by 0.36%, and plant protein increased from 5.37% to 5.77%.
The researchers observed that high quality carbohydrate intake was attributed to whole grain consumption, and decline in low quality carbohydrates was due to a drop in added sugar intake. "Because low quality carbs are associated with disease risk, taking in higher quality carbs could mean better health for Americans in the future," said Zhilei Shan, from the Huazhong University of Science and Technology, and lead author.
Whole grain consumption also accounted for increase in plant protein intake, coupled with a decline in consumption of nuts. Moreover, there was a significant change in the Health Eating Index which rose from 55% to around 58%. The findings demonstrated that majority of protein in the American diets originates from red and processed meat. "Proteins consumed from seafood and healthy plant sources, such as whole grains, nuts, and legumes, remained a much smaller proportion," said senior author, Shilpa Bhupathiraju from the Harvard T.H. Chan School of Public Health. The authors add that their study sheds light on the increasing need for U.S. diets to be more diverse in terms of protein sources, such as nuts, soy products, beans, seeds, and seafood.